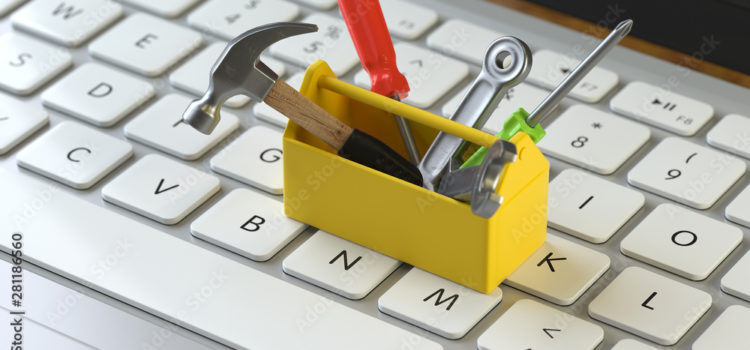 30.08.2022 – Retrospektive: "Tools für agiles Vorgehen"
Liebe Mitglieder und Freunde des PMG-G,
am 30. August fand nach unserer Sommerpause wiederum ein spannender Feierabendtalk unserer Expertengruppe PM Methodenwahl statt. Unser Thema war diesmal Tools in agilen Umgebungen, nachdem wir uns bereits im März über skalierte Agilität mit Volker Hadas, VP Agility bei PMG-G, und im April zu SAFe® mit Klaus Stephan, President von PMG-G, ausgetauscht haben, .
Für SCRUM werden Anforderungen in kleine sogenannte User Stories heruntergebrochen, damit sie in einem kurzen Sprintrhythmus umgesetzt werden können. Die Anzahl der User Stories steigt über die Zeit schnell an, und ein Tool hilft einem, dabei den Überblick zu behalten.
Im Feierabendtalk wurde beispielhaft am Tool Jira, ein weit verbreitetes Tool, aufgezeigt, wie die Priorisierung im Produkt- und Sprint-Backlog erfolgen kann, wie das Kanban-Board den Sprint unterstützt und auch welche Reports zur Verfügung stehen. Noch intensiver wurde der Einsatz von Subtasks und die Verwendung von EPICs mit den Teilnehmern diskutiert. Auch die Anpassbarkeit von Workflows und die Funktionserweiterung mit zusätzlichen Plugins wurde aufgezeigt. Auch eine Verlinkung von Tickets in das benachbarte Dokumentationssystem, Confluence, bringt den Vorteil einer automatischen Aktualisierung.
Weiterhin wurde ein Überblick von am Markt verfügbaren, elektronischen Boards gegeben, die für virtuelle Videokonferenzen eine hilfreiche Unterstützung sind.
Insgesamt ein interessanter Erfahrungsaustausch, der diesmal im kleinen Rahmen eine intensivere und detailreichere Diskussion zu Best Practices der oben genannten Tools im Rahmen unseres Feierabendtalks zulies.
Gerne können Sie uns bei Fragen kontaktieren, oder noch besser einfach bei unserem nächsten Feierabendtalk persönlich dabei sein.
PDUs
Die Veranstaltung hat eine Gesamtdauer von 1,5 Stunden und ist grundsätzlich für die Einreichung von PDUs gegenüber pmi.org geeignet. Die Anerkennung liegt ausschließlich beim PMI – Project Management Institute.
Sie können folgende PDUs beantragen.
| | | |
| --- | --- | --- |
| Ways of Working | Power Skills | Business Acumen |
| 1,5 PDU | 0 PDU | 0 PDU |
Ways of Working: Whether it's predictive, agile, design thinking, or new practices still to be developed, it's clear that there is more than one way that work gets done today. That's why we encourage professionals to master as many ways of working as they can – so they can apply the right technique at the right time, delivering winning results.
Power Skills: These interpersonal skills include collaborative leadership, communication, an innovative mindset, for-purpose orientation, and empathy. Ensuring teams have these skills allows them to maintain influence with a variety of stakeholders – a critical component for making change.
Business Acumen: Professionals with business acumen understand the macro and micro influences in their organization and industry and have the function-specific or domain-specific knowledge to make good decisions. Professionals at all levels need to be able to cultivate effective decision-making and understand how their projects align with the big picture of broader organizational strategy and global trends.
Mehr Infos dazu finden Sie über unserer Webseite PDU Reporting.
Wir wünschen allen Teilnehmern, Mitgliedern und Freunden von PMG-G alles Gute und bleiben Sie gesund.
Vielen Dank
Im Namen des Boards von PMG-G
Volker Hadas, PMP | PSM | PSPO
VP Agility
www.pmg-g.de
30.08.2022 – Retrospektive: "Tools für agiles Vorgehen"