…Wir sind davon überzeugt, dass fachübergreifende Kompetenzen von Fach- und besonders Führungskräften den Unternehmenserfolg bestimmen. Die Weiterentwicklung Ihrer Mitarbeiter sollte daher durchdacht und zielgerichtet sein. Gemeinsam mit Ihnen generieren wir Denkanstöße durch Fragen, um auf diese Weise neue Denk- und Herangehensweisen zu etablieren.
Ausgehend von einer Trainingsbedarfsanalyse stellen wir für Ihren Bereich, Ihre Abteilung oder Ihr Team passende Entwicklungsmaßnahmen zusammen. Darauf aufbauend kümmern wir uns um die Planung und Durchführung, und geben Ihnen regelmäßiges Feedback.
Mit unseren hochqualifizierten Trainern, Coaches, Moderatoren und Präsentatoren finden wir auch für Ihren Bedarf den richtigen Mix aus Workshops, Trainings, Mentoring oder Coaching, sei es bei Ihnen vor Ort, Live-Online oder im Trainingscenter.
Wir bewegen uns zunehmend in einer digitalisierten Welt in Richtung "selbstführende Organisationen": agil, schnell und flexibel – auch bei der Weiterbildung!
Sehen Sie uns, THE CONNECTING DOT, als Ihren verlässlichen Partner.
Weitere Informationen: https://www.tcd-academy.com
Sie sind interessiert oder haben Fragen?
KONTAKTIEREN SIE UNS EINFACH HIER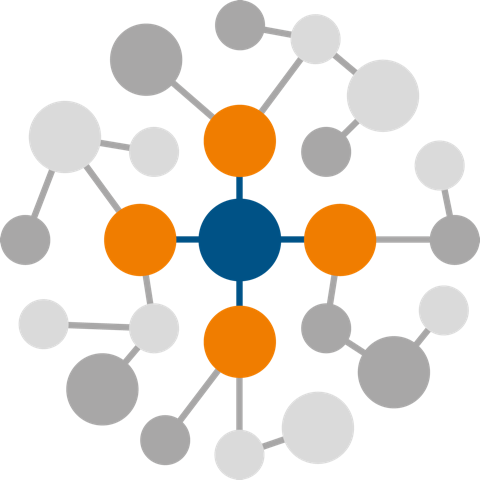 Praxis® Framework is licensed under a Creative Commons Attribution-ShareAlike 4.0 International License.
IPMA® is a registered trademark of IPMA in Switzerland and other countries.
PRINCE2® is a Registered Trade Mark of the Office of Government Commerce in the United Kingdom and other countries.
PMI® und Project Management Institute® sind registrierte Handelsmarken des Project Management Institutes.
SAFe® and Scaled Agile Framework® are registered trademarks of Scaled Agile, Inc..
Scaled Agile, Inc. is the certifying body of the Scaled Agile Framework® (SAFe®).