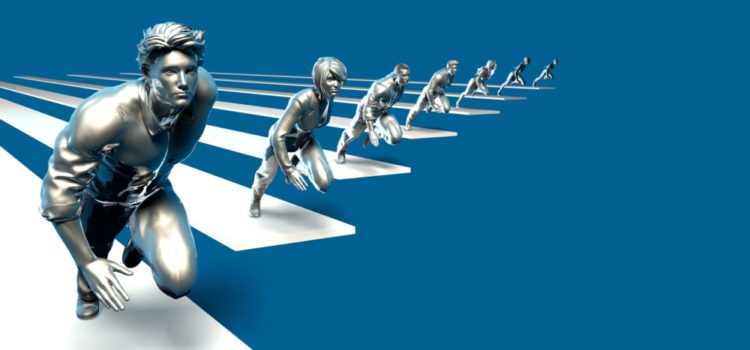 14.12.2022 – Retrospektive: "Agile Mindset Competencies for Project Leaders" von PMG-G
Liebe Mitglieder und Freunde des PMG-G,
ein spannender Feierabendtalk fand am 14. Dez. in einer kleinen Gruppe von Interessierten zu einem sehr interessanten Thema statt, was unsere Themenreihe bei unserer Expertengruppe PM Methods in 2022 hervorragend abrundete.
Die Veröffentlichung unserer Forschungsarbeit zum Thema "Agile Mindset Competencies for Project Leaders" unter Federführung von PMG-G und unserer Hauptautorin Dr. Olya Mikhieieva, VP Digital Transformation, erhielten wir im März 2022 eine Auszeichnung als Best Paper Award beim IEEE European Technology and Engineering Management Summit (IEEE E-TEMS 2022). Eine Veröffentlichung unserer Arbeit seitens des IEEE haben wir zum Anlass genommen, einige zentrale Punkte der Veröffentlichung zur Diskussion zu stellen.
Nach einer kurzen Vorstellungsrunde, moderiert durch Dr. Heiko Büth, VP PM Methods, übernahm Dr. Olya Mikhieieva das Wort und erläuterte uns, basierend aus unserer Forschungsarbeit, erst einmal die Wichtigkeit von verschiedenen "Hard Skills" wie z.B. agiles Mindset für verschiedene Rollen und sprach danach einige wichtige "Soft Skills" genauer an. Hochinteressant dabei war festzustellen, dass unsere interaktiven Umfragen im Teilnehmerkreis zu verblüffend ähnlichen Ergebnissen wie in unserer Forschungsarbeit führten.  
Während dieser Diskussionen ergaben sich auch weitere Themen und Fragen, die wir im neuen Jahr gerne mit Ihnen im Rahmen weiterer Feierabendtalks vertiefen möchten. Weitere Informationen dazu werden wir Ihnen Anfang 2023 zur Verfügung stellen.
PDUs
Die Veranstaltung hat eine Gesamtdauer von 1,5 Stunden und ist grundsätzlich für die Einreichung von PDUs gegenüber pmi.org geeignet. Die Anerkennung liegt ausschließlich beim PMI – Project Management Institute.
Sie können folgende PDUs beantragen.
| | | |
| --- | --- | --- |
| Ways of Working | Power Skills | Business Acumen |
| 0 PDU | 1,5 PDU | 0 PDU |
Ways of Working: Whether it's predictive, agile, design thinking, or new practices still to be developed, it's clear that there is more than one way that work gets done today. That's why we encourage professionals to master as many ways of working as they can – so they can apply the right technique at the right time, delivering winning results.
Power Skills: These interpersonal skills include collaborative leadership, communication, an innovative mindset, for-purpose orientation, and empathy. Ensuring teams have these skills allows them to maintain influence with a variety of stakeholders – a critical component for making change.
Business Acumen: Professionals with business acumen understand the macro and micro influences in their organization and industry and have the function-specific or domain-specific knowledge to make good decisions. Professionals at all levels need to be able to cultivate effective decision-making and understand how their projects align with the big picture of broader organizational strategy and global trends.
Mehr Infos dazu finden Sie über unserer Webseite PDU Reporting.
Für Ihre Fragen stehen wir Ihnen gerne zur Verfügung, und wir freuen uns, Sie wieder bei unserem nächsten Feierabendtalk begrüßen zu können. Als Mitglied können Sie sich gerne unsere Präsentation und auch unsere Forschungsarbeit in unserem Memberbereich herunterladen.
Wir wünschen allen Teilnehmern, Mitgliedern und Freunden von PMG-G alles Gute und bleiben Sie gesund.
Vielen Dank
Im Namen des Boards von PMG-G
Dr. Heiko Büth, PMP | PSM | PSPO
VP PM Methods
www.pmg-g.de
14.12.2022 – Retrospektive: "Agile Mindset Competencies for Project Leaders" von PMG-G