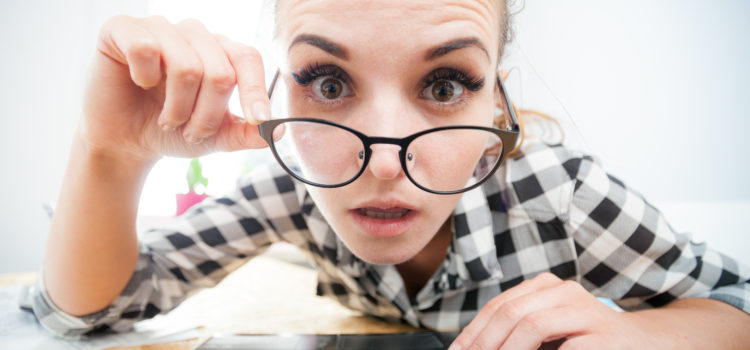 Retrospective of Our Webinar on Oct 11, 2022
Dear Members and Friends of PMG-G,
Via Zoom, about ten attendees met in the evening on the 11th of October 2022, to get introduced to a workshop of hybrid working. Christine Petersen who led our workshop is a professional trainer and connected with our partner, 'THE CONNECTING DOT' whose founders are Evelin Arian and Mona Rosenberg.
Actually, Christine Petersen visited us a 2nd time since she has already given us the opportunity to talk about 'How2succeed in Communicating in a Virtual/Hybrid Workplace' before. At the webinar back in April 2022, she promised us to come back in order to continue a dialogue with her. And that's what she fulfilled by leading our afterwork's talk as an interactive workshop.
Robert Baumgartner, VP Finance + Sponsoring @ PMG-G, kicked off our workshop by welcoming all participants and to shortly share our ground-rules and the agenda with us.
Maintaining cooperation in a hybrid world – an interactive workshop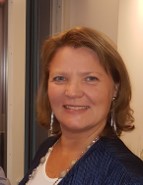 Christine Petersen
Christine has over 35 years of multinational company experience, working as both a Project Manager, Director, trainer, coach and consultant.
In 2002, she created VIRAK, a consultancy and training company specializing in project management and people skills. Born in Denmark, now also Swiss and living in Lugano, Switzerland, she speaks 6 languages and is able to train fluently in Danish, English, French and Italian.
By sharing some statistics on hybrid/remote working, Christine Petersen introduced us to the topic of our workshop. What started as a must for most workers when Covid-19 came along back in March 2020 has nowadays become so common that still 25% of all professional jobs will remain in a remote manner by end of 2022 which will continue with a tendency of an increasing amount of remote or at least hybrid jobs.
With four hybrid working models, she continued to explain what kind of variety of weekly working schemes do exist.
Office (min 4 days a week at fixed working place in the office)
Blended (max 1 day a week in other office)
Home (work from home 1-3 days per week)
Nomad (max 1 day per week in office)
Those variants were also found in our group of participants who got interviewed by Christine Petersen. So, there were participants who had been remotely working for quite some time but also participants who stayed for two days in the office. Surprisingly, not all of them liked their actual way of working to either have more personal contact with their peers, or to even stay completely at home. This clearly shows that this kind of flexibility is still lacking for most workers as their management rules the world, still treating their teams and individuals like children.
Christine Petersen picked up these emotions in our dialogue to further share insights from different managers and their companies. Astonishingly, the fear of a few managers that their productivity and the one of their companies would be slowing down due to hybrid/remote work did not become true over the last two years. In fact, the opposite happened: staff got more work done in the same amount of time, worked more hours at home, and consequently, the productivity increased by at least 20% compared to pre-pandemic times in accordance with a survey from Gartner. Also here, she interviewed our group of participants to capture their impressions which were pretty much in line with what she presented to us as examples from different industries.
As a role model, Christine Petersen spotted one good example from Sundar Pichai, Google's CEO. Sundar suggested three things of importance on how to treat employees as adults: giving purpose, flexibility, and choice. Those things help to accept a certain freedom of workers to decide on how they prefer to do their jobs without any sanctions which got commonly appreciated by our group of participants as well.
Close to the end of our workshop Christine Petersen gave us five strategies on our way on how to cope with challenges in the virtual workplace such as building trust, motivation drops, lack of body language, etc. Those challenges and strategies you can all read in her presentation which is available to you as a member of PMG-G on our website (member area).
We would like to thank Christine for guiding us through an insightful topic and evening which made our participants delighted in opening themselves and going into a dialogue with her and all other participants. It was a decent and useful workshop that we'll keep in mind. Thanks to the board of PMG-G for making it happen.
PDU Reporting
Our workshop took over one hour of speech and dialogue which enables you to claim for 1 PDU as distributed over distinct categories below. The acceptance of your claim fully lies on responsibility of the PMI – Project Management Institute. You should follow the PDU allocation below when logging on to CCRS: https://authentication.pmi.org
| | | |
| --- | --- | --- |
| Way of Working | Power Skills | Business Acumen |
| 0.5 PDU | 0.5 PDU | 0 PDU |
If you're not so sure how to claim your PDU's on CCRS you can follow our guideline below:
https://pmg-g.de/beantragung-ihrer-pdus/
Looking forward to meeting you in our next webinar held on Oct 18, 2022.
On behalf of the board of Project Management Group – Germany (PMG-G)
V.i.S.d.P. VP Finance & Sponsoring
Robert Baumgartner, SAFe 5 – SA, SGP | PMP, PMI-ACP | Prince2
www.pmg-g.de
Retrospective of "Maintaining cooperation in a hybrid world – an interactive workshop" on Oct 11, 2022