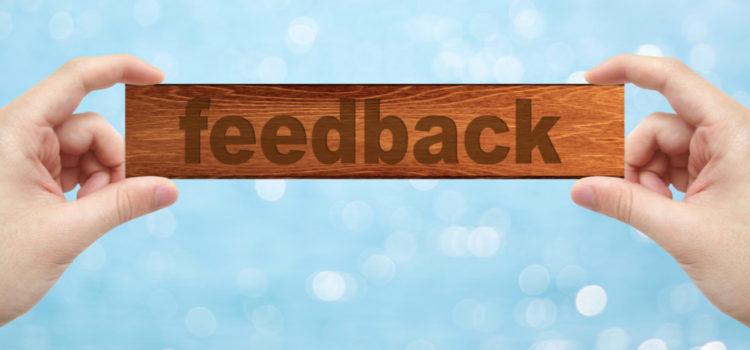 Retrospective of Our Webinar on March 9, 2023
Dear Members and Friends of PMG-G,
In our webinar, we had the pleasure to meet trainer, coach, and consultant Peter Kemp, who talked about the potential of feedback and the relevance of feedback competencies. Even if this seems to be a straightforward topic, it's hardly ever used to its full potential in practice. Given the well-known and at the same time uncaptured potential, project managers and their teams should ask themselves if they as well should pay more attention to how they utilize feedback. So, read on and learn more.
"Feedback competencies: undervalued and underutilized. 10 business-relevant use cases."
Peter Kemp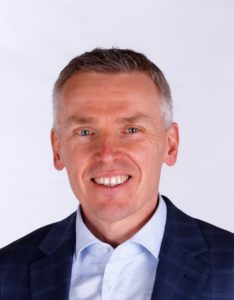 Peter Kemp
Trainer, Coach, Consultant and Owner
m: +31-6-51-52-95-56
e: peter.kemp@value-centric.nl
Value Centric (ez)
Minghof 23
6367 BL Voerendaal
Netherlands
www.value-centric.nl
Peter is a passionate team coach, trainer, and improver.

He holds a Master's degree in Computer Science and an Engineering Doctorate degree in Software Technology, both from the Eindhoven University of Technology.

Peter has over 25 years of business experience in various positions: software development, systems design, project coordination, technical facilitation, and team coaching. He gained extensive professional experience in facilitating collaboration, in both small-scale assignments and large-scale international projects and programs, across organizations, nations, cultures, time zones, disciplines, and seniority levels.

In 2022, Peter decided to continue his career as a freelancer in training, coaching, and consultancy. His training offer includes feedback training courses for different professional purposes and target groups.

One of his favorite sayings is: "Let's also pick some of the higher hanging fruits."
After a short welcome from Robert Baumgartner, VP Finance + Sponsoring @ PMG-G, to all participants, Peter started his "warming-up" by defining feedback as a piece of communication about how a person, product, proposal, organization, team, etc. is perceived. This kind of communication can be done in many ways, consciously or unconsciously, and how it's done determines its effects on individuals, relations, teams, organizations, and even on our society. Feedback competencies enable people to use feedback consciously in order to create desirable effects!
For the purpose of our webinar, Peter highlighted four feedback competencies: providing feedback, receiving feedback, asking for feedback (or obtaining feedback), and using feedback in a team. On the feedback provider's side, one principle to keep in mind is that providing feedback with an intention to help increases the receiver's openness to accept it and consequently increases the probability that it will lead to a desirable effect. On the receiver's side, one important principle is that the receiver's response can either encourage or discourage more future feedback. If it's done right, the feedback loop will increase togetherness, engagement, buy-in, co-ownership, and loyalty.
On a team-level, a competent use of feedback will lead to better teamwork and better team results. Consciously, team members can support their team's growth by agreeing on team development goals and providing feedback that supports the behavior that must be developed in order to reach the team goals. This way, high performing teams can arise from a positive feedback culture.
Zooming in on desirable effects on a company level, Peter showed 15 common business objectives. We discussed reduced sick leave as an example, finding that this can be influenced by enabling and obtaining feedback about sick-making or accident-causing factors that employees encounter at work, thinking about who should receive and respond to such feedback in what way, but also about reducing preventive sick leave. This direct relation between a positive feedback culture and a reduction of sick leave should be a business case for all leaders, convincing them to look deeper into the presence of feedback competencies in their organizations and how to utilize feedback as a tool for engaging their people.
Related to engagement, Peter showed us a typical example of what happens in the absence of engaging feedback loops. Employees will find a way to settle with circumstances, resulting in statements like "There are many things that hinder us from doing a great job, but apparently, this is how our employer wants it to be." The hidden costs of such disengagement or quite quitting are rather not talked about. This can be the consequence of not responding to feedback when people want to take ownership for the circumstances that influence their work. Also, enabling such feedback, even against group norms like "over here, we work hard without complaining", requires attention. The webinar audience recognized the pattern and shared the experience that feedback given through annual surveys never made a difference, leading them to stop participating. The survey is then perceived as a yearly tradition that no value is expected from.
Next, Peter shared a few other typical obstacles to be aware of when we want to introduce a true positive feedback climate in our team or organization. Being aware of the pitfalls, recognizing them, and knowing how to respond to them makes an important part of our abilities to utilize feedback in such a way that it creates desirable effects.
Peter concluded his talk by sharing his view on the elements of a great feedback training like self-reflection and interaction, which, of course, he also used during our webinar, and for which we were all very grateful and gave him feedback on his insightful speech that was ending in a wonderful dialogue with him. Also, thanks to our participants for engaging in the dialogue and making it even more educational and valuable for everyone.
PDU Reporting
Our workshop took over one hour of speech and dialogue which enables you to claim for 1 PDU as distributed over distinct categories below. The acceptance of your claim fully lies on responsibility of the PMI – Project Management Institute. You should follow the PDU allocation below when logging on to CCRS: https://authentication.pmi.org
| | | |
| --- | --- | --- |
| Way of Working | Power Skills | Business Acumen |
| 0 PDU | 1 PDU | 0 PDU |
If you're not so sure how to claim your PDU's on CCRS you can follow our guideline below:
https://pmg-g.de/beantragung-ihrer-pdus/
Presentation
As a member of PMG-G you've the opportunity to download his valuable presentation from the member's area on our web portal.
Looking forward to meeting you in our next event which will be held in presence at Duesseldorf on May 24, 2023. For your registration, please follow the link, here.
On behalf of the board of Project Management Group – Germany (PMG-G)
V.i.S.d.P. VP Finance & Sponsoring
Robert Baumgartner, SAFe 5 | PMI-ACP | Prince2
www.pmg-g.de
Retrospective of Webinar: "Feedback competencies: undervalued and underutilized." on March 9, 2023