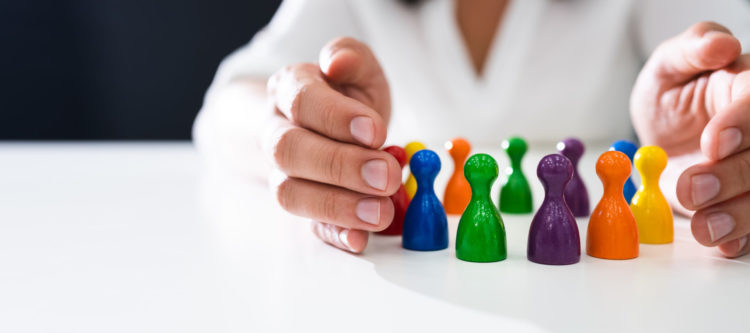 28.02.2023 – Retrospektive: "Verantwortlichkeiten im agilen Projekt"
Liebe Mitglieder und Freunde des PMG-G,
vielleicht haben Sie sich auch schon mal gefragt, wie sich Verantwortlichkeiten auf die Rollen im agilen Scrum Setup aufteilen und welche Kontaktpunkte überhaupt ein Projektleiter mit den agilen Rollen hat? Dieser Fragestellung widmeten wir uns im diesmaligen Feierabendtalk.
Das aufgezeigte Szenario ging davon aus, dass es einen Projektleiter gibt, der die Gesamtverantwortung trägt und ihm wurde ein agiles SCRUM Team zur Umsetzung bereitgestellt.
Es wurde aufgezeigt, dass der Product Owner die Anforderungen für das Entwicklungsteam herunterbricht und vor allem die iterative Planung verantwortet, während der SCRUM Master für die Anwendung der agilen Methodik verantwortlich ist und sich der Auflösung von Problemen (Impediments) annimmt. Mit den drei typischen agilen Rollen verbleibt nur mehr das Entwicklerteam, was für die Umsetzung von Anforderungen verantwortlich ist.
Im agilen Vorgehen hält der Projektleiter regelmäßigen Kontakt zum Produkt Owner, gibt Input zum Mehrwert von Einzelanforderungen und ist im Review Meeting am Ende eines jeden Sprints willkommen. Ebenso leistet er einen Beitrag zur Entscheidung, wann ein erzeugtes Product Increment in die Liveumgebung ausgeliefert wird und kann ggf. für den SCRUM Master hilfreich sein, um Impediments aufzulösen.
Insgesamt wurde wieder von interessierten Teilnehmern die Gelegenheit wahrgenommen, im Rahmen des Feierabendtalks erlebte Projektsituationen aus der Praxis zu diskutieren und dadurch einen lebendigen Erfahrungsaustausch zu führen.
PDUs
Die Veranstaltung hat eine Gesamtdauer von 1,5 Stunden und ist grundsätzlich für die Einreichung von PDUs gegenüber pmi.org geeignet. Die Anerkennung liegt ausschließlich beim PMI – Project Management Institute. Als Mitglied von PMG-G können Sie sich gerne unsere Präsentation in unserem Memberbereich herunterladen.
Sie können folgende PDUs beantragen.
| | | |
| --- | --- | --- |
| Ways of Working | Power Skills | Business Acumen |
| 0 PDU | 1,5 PDUs | 0 PDU |
Ways of Working: Whether it's predictive, agile, design thinking, or new practices still to be developed, it's clear that there is more than one way that work gets done today. That's why we encourage professionals to master as many ways of working as they can – so they can apply the right technique at the right time, delivering winning results.
Power Skills: These interpersonal skills include collaborative leadership, communication, an innovative mindset, for-purpose orientation, and empathy. Ensuring teams have these skills allows them to maintain influence with a variety of stakeholders – a critical component for making change.
Business Acumen: Professionals with business acumen understand the macro and micro influences in their organization and industry and have the function-specific or domain-specific knowledge to make good decisions. Professionals at all levels need to be able to cultivate effective decision-making and understand how their projects align with the big picture of broader organizational strategy and global trends.
Mehr Infos dazu finden Sie über unserer Webseite PDU Reporting.
Wir freuen uns, Sie beim nächsten Feierabendtalk oder bei einem unserer nächsten Gastvorträge begrüßen zu können. Für Ihre Ideen und Anregungen stehe ich (vp_agility @ pmg-g.de) Ihnen gerne zur Verfügung.
Vielen Dank
Im Namen des Boards von PMG-G
Volker Hadas, PMP | PSM | PSPO
VP Agility
www.pmg-g.de
28.02.2023 – Retrospektive: "Verantwortlichkeiten im agilen Projekt"