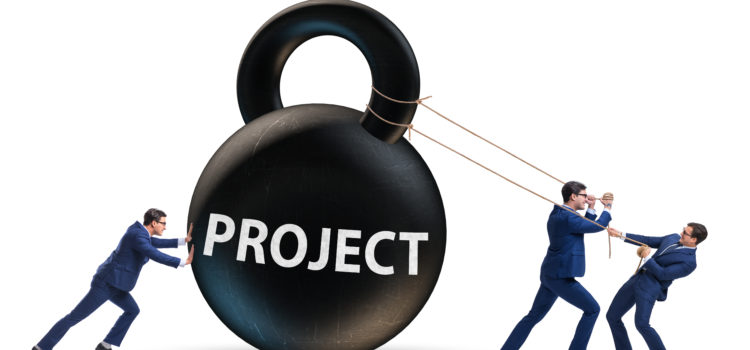 Retrospective of Introduction to APMG International and to Praxis Framework on Nov 15, 2021
Dear Members and Friends of PMG-G,
In a smaller group of 10 attendees we met to listen to two extraordinary guest speakers with their compelling topics from their own professional life that may be of interest to anyone who works in the area of professional project management.
Robert Baumgartner, VP Finance + Sponsoring @ PMG-G, made the opening of our online event to welcome all participants and to share the agenda of our webinar.
1. APMG International – Accrediting Professionals
APMG-International is one of the world's leading organizations for personal certification in the field of management frameworks and knowledge. Their credo is to put 'Life Long Learning' into practice.
Stephan Brendel, AMPG Regional Manager EMEA, provided us a brief overview on the organization of APMG International and its most important certifications out of a portfolio of more than 60 certifications that AMPG can offer you as additional qualifications in the following areas:
Project Management as being started with PRINC2 in 1995.
Service Management.
Change Management.
Soft Skills.
Cyber Security.
Public Private Partnership (PPP).
Agile.
APMG is active on every continent and does have 15 offices worldwide, whereby it also owns an office at Cologne in Germany. From 1995 onwards, their development got outstanding which started with only 500 exams per year conducted with support of only 10 training companies (B2B business), followed by an UKAS certification in 2000 and reached a high level of over 2mn certificates by end of 2018. Their run rate is currently 250tsd exams per year, achieved through 500 training companies and its 2000 trainers, whereby APMG holds 50 direct partners at the moment.
This remarkable pace could only be achieved because APMG focuses on quality, integrity, good relationships with partners (B2B) and investing their profits in new technologies such as electronic certificates, online exams, digital badges, online proctoring and securing their certificates against any fraud.
For their partners, APMG offers a wide range of services, material and ultimately, an accreditation that enables their partners to give qualified trainings with approved skills and knowledge of their trainers.
For professionals and career enhancing, APMG offers over 60 different qualifications in the areas mentioned above but Stephan Brendel highlighted the most important ones for project managers such as Agile suite (AgilePM, AgilePgM, AgileBA, Agile Change), Scrum PO, Scrum Master, PPM suite (Praxis, House of PMO, PPC, Stakeholder Engagement), Change Management, and Sustainability.
Following takeaways Stephan Brendel pointed out to our audience:
Despite of any pandemics, Change Management has still massively been asked for by professionals.
Frameworks are more accepted than guidelines as tools and methods can be individually selected by users in accordance with his/her needs which is different than following a cookbook.
With a dialogue about the validity of certifications from APMG, Stephan Brendel finished his speech in giving us an overview on his organization which is quite impressive.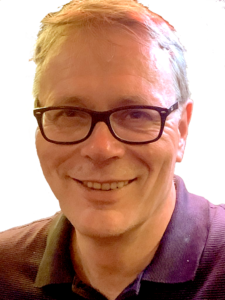 Stephan Brendel
Stephan Brendel has been with APMG since 2009, having previously held management positions in the consulting and training business.
He started his career at IBM in 1986, then went to a large German systems integrator and later worked for General Electric worldwide.
2. Practical Approach to Improving Organisational Project Delivery
Adrian Dooley, Lead Author of Praxis Framework, took over to talk about a certain standard called Praxis Framework which is also offered through APMG International.
Starting with the Cobb's Paradox issued 20yrs ago, he explained that projects are still failing, even though we know better. So, the question is why do projects still fail, even if we know it in advance?
Here, Adrian gave us an example from his own practice as a trainer. Participants of his course trained a lot about processes, methods and tools and even achieved a certificate after passing the exam by the end of a working week but felt back to their old habits and practices on next Monday. So, what can we do to bring our learning into our practices for making it our new and decent habits?
Continuing with the Golden circle, he explained why Praxis Framework was originated by him and his network since it gives an answer on Cobb's Paradox by improving effectiveness and efficiency of project delivery. It gives a consistent structure and terminology throughout the entire lifecycle of a project and stripes off any duplications from other standards. It considers not only projects but also programs and even portfolios in only one framework, rather than splitting it up for any financial aspects in offering several certifications instead of only one. It is open sourced, multilingual (6 different languages at the moment) and provides all its tools and resources online, or even as a local copy on your computer.
The Praxis System comprises of a core of four main sections: Body of Knowledge, Method, Capability Maturity Model, and Competence Framework. Around that core, he continued we do have several tools and resources being available on the Praxis website but also four sections of Praxis Pathway to train and to embed good practices to individuals, teams and organisations.
Since there is a lot of information on the Praxis website, Adrian Dooley only touched the surface of the Praxis Framework with us, but he highlighted one thing in particular that you do hardly see in any other standards: 360 assessments. By means of these assessments, it is possible to evaluate a complete team to which category (conscientious, dominant, steady, and influential) their members belong which does have an influence on risk management, for instance. Risk takers who rather belong to the dominant category may try to push for a way forward rather than thinking of any consequences, whereas influential members tend to mutually reach a consensus. One could think of a team of only dominant members what it could mean for a risk assessment, mitigation, monitoring and control?
Apart from 360 assessment, Praxis Framework does also offer various checklists for evaluating the maturity level of individuals, teams and organisations. Like medical surgeons introduced checklists for reducing mortality, Adrian emphasized, we as project managers should also use these lists from Praxis Framework for improving ourselves, our team and our organization.
Another specialty of Praxis Framework is that individuals can become more mature from foundation over practitioner to professional and even charted project professional over the time. The so-called Praxis Pathway is a structured professional development path that is quite unique in the area of project management qualifications.
To sum it all up: Praxis Framework seeks to overcome obstacles in qualifications, processes, tools and methods in a very cost-effective way and contribute to a sustainable improvement in project delivery for good.
Adrian Dooley

• Originally a construction project manager, Adrian has over 40 years of experience in project management.
• In 25 years as a trainer and consultant he has worked in a wide range of industries including IT, Engineering, Retail, Transport and Construction.
• Adrian has been active in Professional Bodies since the 1990s and is an Honorary Fellow of the UK's Association for Project Management.
• Since 2014, Adrian has focused on developing a new approach to implementing organisational project management with the aim of democratising and simplifying the process.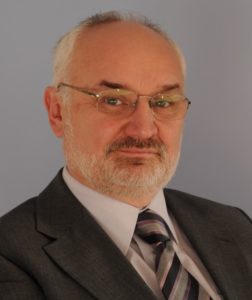 With a big applause, Adrian and Stephan were thanked for their contributions to our webinar in giving us an opportunity to get to know better of APMG International and Praxis Framework.
Finally, Robert Baumgartner closed our webinar with leaving a few words on latest changes of our constitution for coming in force by 2022, and about previous and coming events in 2021.
We would like to thank our audience for participation, our guest speakers for spending their (leisure) time in providing us some more insights in the world of professional project management, and the board of PMG-G for making it happen.
PDU's
Our event takes 1.15hrs of speech and dialogue which enables you to claim for one PDU. The acceptance of your claim fully lies on responsibility of the PMI – Project Management Institute. You should follow the PDU allocation below when logging on to CCRS: https://authentication.pmi.org
| | | |
| --- | --- | --- |
| Technical | Leadership | Strategical |
| 0 PDU | 1,25 PDU's | 0 PDU |
If you're not so sure how to claim your PDU's on CCRS you can follow our guideline below:
https://pmg-g.de/beantragung-ihrer-pdus/
Looking forward to meeting you in our next webinar held in Germany on Dec 16, 2021.
On behalf of the board of Project Management Group – Germany (PMG-G)
V.i.S.d.P. VP Finance & Sponsoring
Robert Baumgartner, SAFe 5 – SA, SGP | PMP, PMI-ACP | Prince2
www.pmg-g.de
Retrospective of Introduction to APMG International and to Praxis Framework on Nov 15, 2021