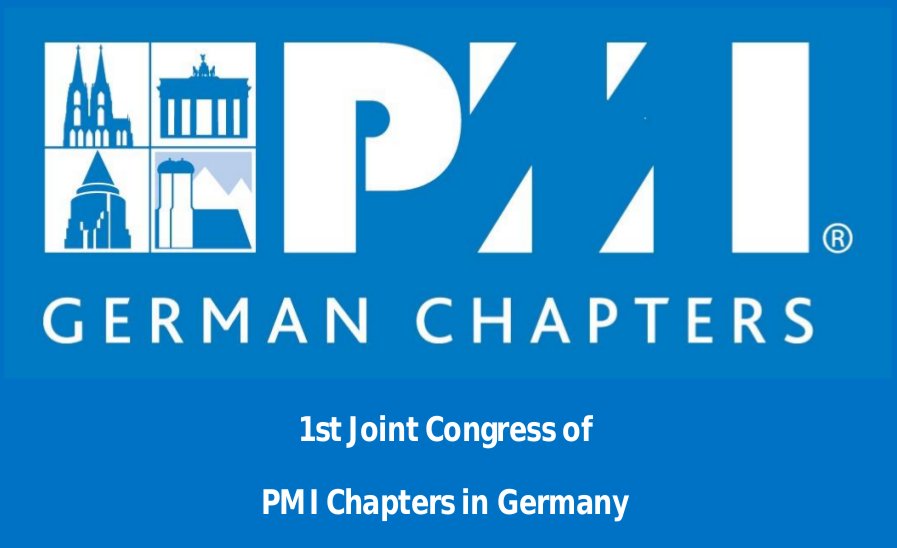 Am 4. Oktober 2017 fand im Maritim Hotel in Frankfurt a.M.  der erste gemeinsame Kongress der vier Deutschland Chapter des PMI statt. Es war großartig. Deutlich über 100 Teilnehmer aus ganz Deutschland lauschten den spannenden Vorträgen, führten angeregte Diskussionen mit den Rednern und nutzen die Pausen für den intensiven Austausch.
Es gab einen gut gefüllten Zeitplan mit 13 spannenden Vorträgen zu den Themen, die uns Projektleiter alle betreffen. Als erster Referent sprach Peter Taylor über das Thema "How to get Fired at the C-Level: Why mismanaging change is the biggest risk of all". Dazu auch der Hinweis auf unseren Workshop am 10. November 2017 "Risikomanagement – unsichere Ereignisse in Projekten erfolgreich managen". Peter Taylor ist uns ja gut bekannt. So hatte er uns seiner Zeit den "lazy project manager" vorgestellt.
Ein Highlight war dann zum Schluss der höchst interaktive und spannende Vortrag von Ricardo Triana, der dem PMI Board angehört. Er zeigte mit großer Empathie anhand der aktuellen Studie "The Value of Project Management" PMI's 2017 Pulse of the Professsion die Bedeutung unserer Profession auf.  Für alle die die Studie noch nicht gelesen haben hier der Link. Faszinierend war dabei auch seine Schilderung, wie er die eigenen Kinder an das Thema herangeführt hat, mit gerade einmal 13 Jahren.
Interessierte können sich hier im Nachgang den Veranstaltungsflyer ansehen.
Unser Kölner Chapter war über seinen VP Events Maen Elhemmeh schon sehr früh in die Planungen und Vorbereitungen aktiv eingebunden. Mit Bernhard Stücker und Ralf Braune gab es zwei Vertreter, die das Chapter auf der Veranstaltung vertreten haben.
Aus unserer Sicht war es eine überaus erfolgreiche Veranstaltung, die unbedingt Nachfolger haben sollte. So drückten es auch viele Teilnehmer im abendlichen Gespräch aus.
German Chapters – 1st Joined Congress